Coming Soon…
H2O2 Plus EPA-Registered Multi-Purpose Cleaner
It's so important to keep your kitchen clean and germ-free! Help protect your family from harmful foodborne illness with BioArmor™ H2O2 Plus Multi-Purpose Spray Cleaners powered by hydrogen peroxide that kills 99.9% of germs while it cleans.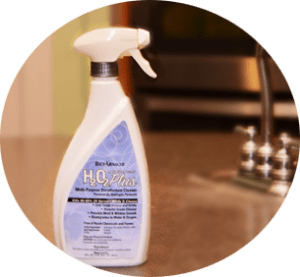 Free of harsh chemicals and fumes, H2O2 Plus:
Cuts tough grease and grime
Hospital grade cleaner
Prevents mold and mildew growth
Biodegrades to water & oxygen
Cleaning your kitchen on a regular basis should be an essential part of your housekeeping routine. Irregular cleaning of food preparation areas can leave you susceptible to dangerous bacteria like salmonella and E Coli. Kitchens, therefore, should be cleaned each time you prepare food, and a complete and thorough clean should be done on a weekly basis. Use H2O2 Plus on countertops, sinks, stovetops, and more to help keep your kitchen healthy and clean.

H202 Plus EPA-Registered Daily Shower Cleaner
Spray and Walk Away!
No one likes to bathe in a tub that hasn't been cleaned, yet how many of us hop in the same shower day after day without cleaning it at all? Shower care is just as much about prevention as it is about cleaning. Even if you keep your shower dry, it's inevitable that some moisture will remain.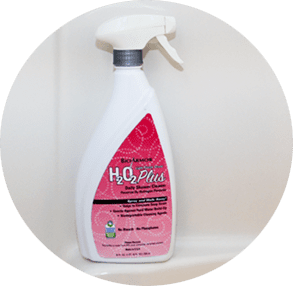 Help protect you and your family from mold, mildew and germs in your shower with EPA-Registered BioArmor™ H2O2 Plus Shower Cleaner.
Powered by hydrogen peroxide, BioArmor H2O2 Plus Daily Shower Cleaner:
Helps to eliminate soap scum
Guards against hard water build-up
Biodegradable cleaning agents
Contains no bleach or phosphates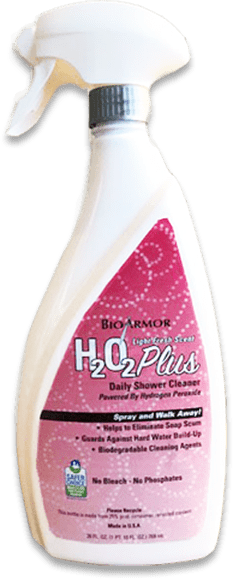 These BioArmor H2O2 cleaning sprays will soon be available at Bed Bath and Beyond