BioArmor Infection Control
About Our Brand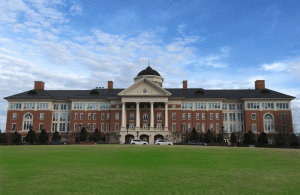 BioArmor is headquartered at the David H. Murdock Core Laboratory in Kannapolis, NC. By locating at the NC Research Campus, BioArmor takes advantage of the proximity to a community of scientists and the scientific expertise of the David H. Murdock Research Institute to develop new applications for their antimicrobial formulations. Our company offers proprietary formulations of non-toxic, non-alcohol based hand sanitizers, topical antiseptics and hard surface cleaners that kill harmful microorganisms. Our customer base includes commercial, government and military agencies, private schools, pharmacies.
Our infection control products include:
BioArmor™ Silky Gloves Hand Sanitizer: Our exclusive formula contains no alcohol or toxic chemicals. Instead it is comprised of a natural formula to safely protect you and your environment from the spread of harmful germs, bacteria and micro-organism growth. It kills 99.99% of the harmful germs it comes in contact with by disrupting the outer cell membranes and resulting in a physical kill (Lysing) of the microorganism. This physical kill ensures microorganisms do not adapt or become resistant to the BIOARMOR antimicrobial product. This antimicrobial technology is extremely effective because it kills the bacteria before colonies can be formed. To learn more about BioArmor™ Silky Gloves Hand Sanitizer, click here.
BioArmor™ Hydrogen Peroxide Multi-purpose Spray Cleaner: Help protect your family from harmful foodborne illness with BioArmor™ Multi-Purpose Spray Cleaners powered by hydrogen peroxide that kills 99.9% of germs while it cleans. Free of harsh chemicals and fumes, H2O2 Plus:
Cuts tough grease and grime
Hospital grade cleaner
Prevents mold and mildew growth
Biodegrades to water & oxygen
To learn more about BioArmor™ H2O2 Multi-Purpose Spray Cleaner, click here.
BioArmor™ H2O2 Daily Shower Cleaner: Help protect you and your family from mold, mildew and germs in your shower with BioArmor™ H2O2 Plus Shower Cleaner. Powered by hydrogen peroxide, BioArmor H2O2 Plus Daily Shower Cleaner:
Helps to eliminate soap scum
Guards against hard water build-up
Biodegradable cleaning agents
Contains no bleach or phosphates
To learn more about BioArmor™ H2O2 Daily Shower Cleaner, click here.
BioArmor™ Oral Hygiene Organizer: Your toothbrush is home to more than 100 million bacteria including E. coli and staphylococci (Staph) bacteria, according to researchers at the University of Manchester in England. Where you store your toothbrush in your bathroom is important. Your mouth is also full of bacteria and your toothbrush probably won't make you sick, but there are ways to keep it clean so you stay healthy. BioArmor Infection Control has come up with a way to keep your toothbrush sanitary 24/7 when you're not using your toothbrush. It's the Oral Hygiene Organizer.
Our Oral Hygiene Organizer not only organizes your mouth freshening tools, but is also 100% antimicrobial, which is agent that kills microorganisms or stops their growth. This means germs won't attach to the organizer because the antimicrobial agent repels germs. The BioArmor Oral Hygiene Organizer device is designed in modules, which makes it versatile and expandable, designed for just two or up to five people. It is also compact and easy for travel, taking up a small space with a sleeve for easy transport. It includes a compartment for toothpaste, toothbrush containers for mouthwash of choice, and a space for disposable cups.
To learn more about BioArmor™ Oral Hygiene Organizer, click here.
To learn more about any of BioArmor Infection Control products – including where and how to purchase for your home, business, or government entity, contact us today.