BioArmor The One-Stop-Shop for Infection Control
We're excited to be partnered with Diversey, a company that markets UVC disinfection technology for hospitals, long-term care facilities, schools and any facilities where disinfection is critical. In addition, we will soon be introducing our newest partner in hydrogen peroxide mist technology for critically contaminated spaces.
About Us
BioArmor is headquartered at the David H. Murdock Core Laboratory in Kannapolis, NC. By locating at the NC Research Campus, BioArmor takes advantage of the proximity to a community of scientists and researchers. The expertise at the David H. Murdock Research Institute to develop new applications for their antimicrobial formulations. Our company offers proprietary formulations of non-toxic, non-alcohol based hand sanitizers, topical antiseptics and hard surface multipurpose cleaners that kill harmful microorganisms. Our customer base includes commercial, government and military agencies, private schools, pharmacies & Amazon.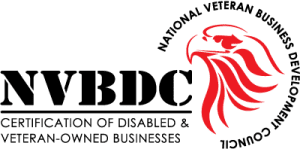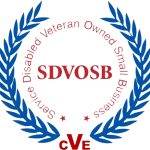 Our Products
Hand
Sanitizer
Alcohol-Free
Hydrating Provitamin B5 Cosmetic Moisturizer
Aloe Leaf Juice to Keep Hands Soft and Protected with Antioxidants
Kills 99.9% of Germs and Micro-Organisms
Hand Sanitizer
BioArmor™ Silky Gloves Hand Sanitizer is an alcohol-free, non-toxic antimicrobial hand sanitizer that safely disinfects, killing 99.99% of harmful germs, bacteria and micro-organisms, while keeping hands soft and moisturized with aloe and vitamin B5.

Multi-Purpose Spray Cleaners
Multi-Purpose Spray Cleaners
Using our Multi-Purpose Spray Cleaners will clean your kitchen and bathrooms on a regular basis and it should be an essential part of your housekeeping routine. BioArmor H2O2 Multi-Purpose Spray Cleaners for kitchen and bathrooms are an effective way to keep your family healthy.

Oral Hygiene Organizer
Keep your toothbrush sanitized 24/7
100% Antimicrobial
Compact for travel
Versatile and Expandable
Oral Hygiene Organizer
Ever thought about the billions of bacteria that accumulate on your toothbrush as it sits in your bathroom? We have come up with a simple way to keep your toothbrush sanitary 24/7.

Try Our EPA-Registered H2O2 Plus Disinfectant Cleaners
Multi-Purpose Disinfectant Cleaner
Powered by Hydrogen Peroxide
Kills 99% of germs while it cleans
Free of harsh chemicals and fumes
EPA-Registered
Daily Shower Cleaner
Powered by Hydrogen Peroxide
Spray and walk away!
No bleach or phosphates
Guards against water build-up
EPA-Registered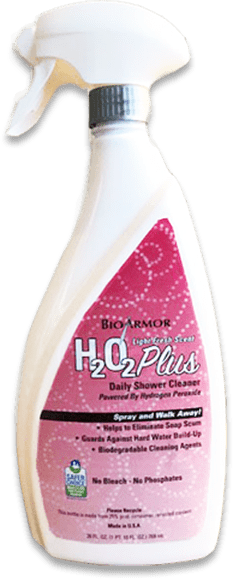 Find our products at select Bed Bath & Beyond retail stores:

Our Hand Sanitizes were Purchased By the Bio Terrorism Task Force Laboratories at the CDC in Atlanta Georgia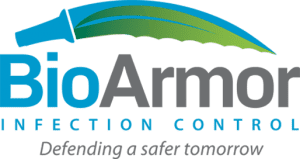 Are you a business wanting to purchase BioArmor Hand Sanitizer? Click here.
Are you a  VA or government entity wanting to purchase BioArmor Hand Sanitizer? Click here.